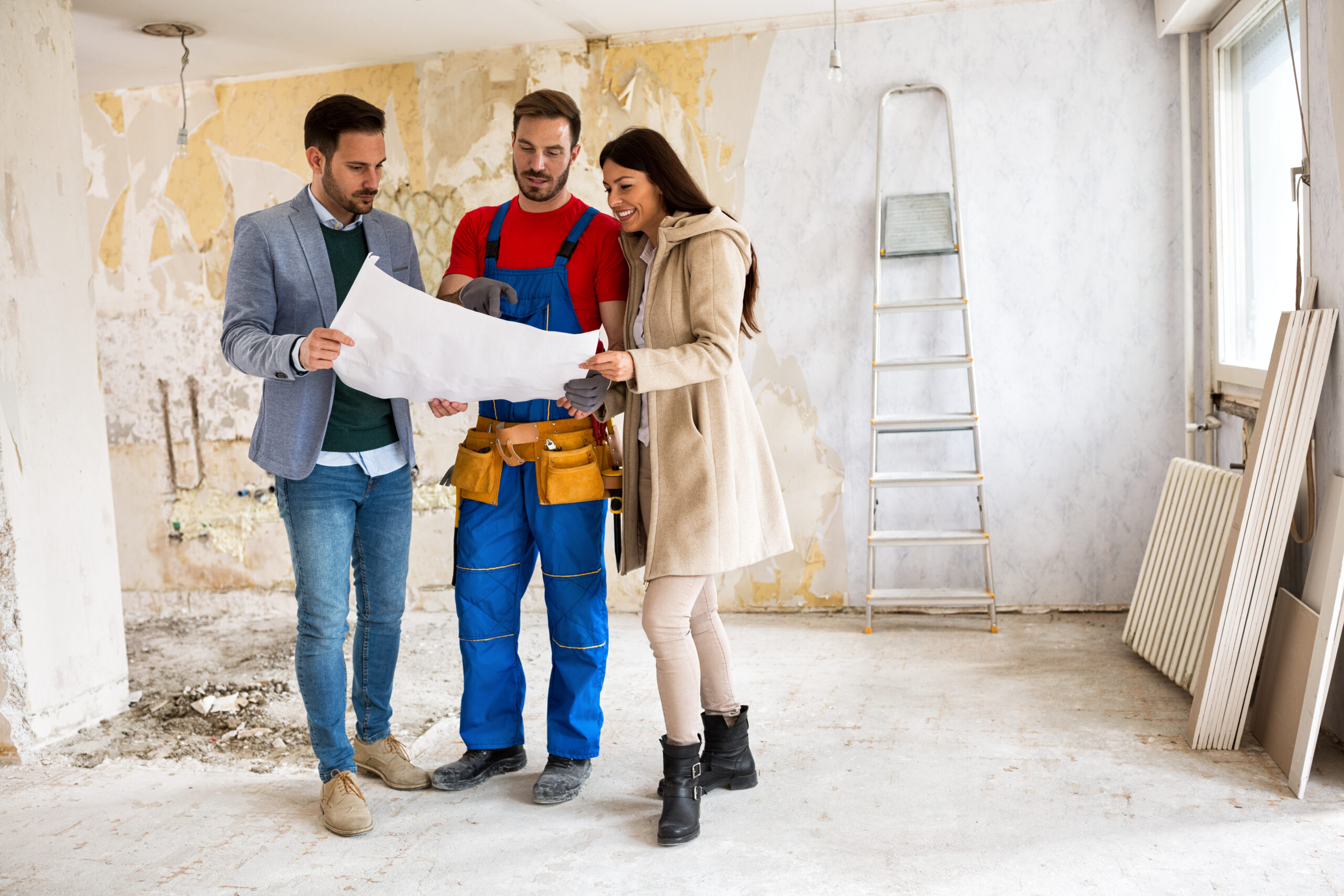 01 Mar

Add Value to Your Home With A Smart Renovation Strategy

Wise investments into your home maintenance are easy when you know what brings the most value to your home should you choose to sell. And having your contractor do upgrades that are good quality and will last even when you have no immediate plans to sell mean that, in the future, there won't be any costly or urgent fixes should you change your mind later.

Typically, the rooms that have the most functioning parts and that we spend the most time in are the rooms that determine the value of your home. And home improvements that save you money in the long run are also highly valued. Here are some ideas for upgrades that you can do in your home that will bring you joy, peace of mind, and increases in property value.

Modernize the Kitchen

Real estate experts have long told us that if there's one thing we can do to increase the overall value of our homes, it's updating the kitchen. It's the heart of the home where we spend many hours and invite our loved ones to spend time together – we want it to look good and be efficient. There are many options in all budgets for bringing new life to the kitchen, from a simple coat of paint to a full gut with new appliances.

A good rule of thumb is to decide on a budget that's proportionate with your home value. So, a high-value home may require a fancier kitchen than a starter home, otherwise you may actually spend money unnecessarily and not get the return on investment you're looking for.

Here are some ideas for upgrades or renovations that your contractor can complete for you:

Paint or replace the cabinets

Create a more open concept with the dining room and living room by removing a wall, but replace lost counter space with an island you can add seating too

Countertops: upgrade to quartz or marble to add instant luxury and durability, not to mention a high-end feel

New, energy-efficient, built-in appliances reduce energy costs, look great, and elevate the space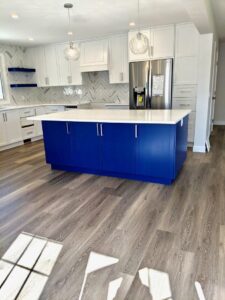 Update the Bathrooms
We used to think of the bathroom as simply a space of utility – toilet, shower, sink… done. These days, the bathroom can be a place of relaxation and luxury where we can unwind and escape. All the original elements are still important, but ensuring that they are energy- or water-efficient, spa-quality, and also great looking is increasingly valuable as you or future owners will benefit with lower costs, a lesser environmental impact, and a beautiful, tranquil room to relax in.
Some ideas for bathroom updates are:
New, matching fixtures: choosing a showerhead, taps, lights and handles that match will instantly bring style to your space. Choose a high-efficiency, high-pressure showerhead, and fixtures with simple, clean lines.
Updated vanity: on a budget, you can simply paint or tile the existing vanity to give it new life. If you've got a bit more room to spend, replacing the vanity with a fresh, new piece will add a luxe feel.
Have a shower and a bath: if you're looking to sell, adding both a shower and a bath appeals to every type of buyer. Families and pet-owners like baths, and showers are great for getting clean quickly. This doesn't mean you need to add both: simply ensure your bath area is fully tiled with a glass door or shower curtain and showerhead.
Bathroom luxuries: heated floors, heated towel ladders, plush towels, and relaxing art will make your washroom feel like a high-end spa getaway.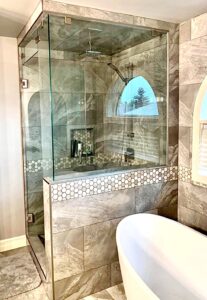 The Practical Stuff
Ensuring all the practical aspects of your home are functioning at their best and most efficient will not only save you money in the long run, but it will entice buyers that appreciate good quality and lower bills.
Here are some places to start:
Replacing Poly B plumbing: this discontinued tubing is known to fail and potentially cause major problems. Replacing this product assures you and future buyers that there will be no expensive and damaging leaks in the future.
Professionally upgrading thermostats, electrical panels, wiring, water heaters and furnaces: these costly upgrades add exponentially more value to your home whether you stay there and save on utility bills, or whether you sell and can boast low costs.
Windows: upgrading to double or triple paned windows increases energy efficiency and heat retention. It will save you money on heating bills and is guaranteed to last at least 20 years, making it a very worthwhile investment.
Smart home technology: appealing to the gadget lovers out there will increase the value of your home as it allows users of the tech to have full, remote control of key functions in your home. Consider upgrading to a smart thermostat, smart doorbells, smart home security or even just smart light bulbs.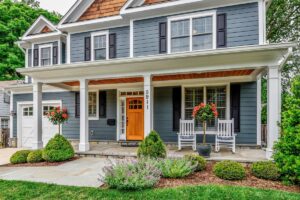 Curb Appeal
Adding instant value to the home can be as easy as great landscaping and a new paint job. But to really maximize on your home renovation investment, consider the following exterior improvements:
Stylish, secure front door: upgrading an older front door to a more modern-looking door with a keypad deadbolt gives an instant visual lift and feeling of security and convenience.
New decking: with more people working from home, the desire for usable leisure space on a property has increased. Potential buyers can imagine themselves sipping a beverage and entertaining in a classy outdoor space. For added luxury, consider bi-fold doors to close off the deck for year-round use.
Attention to details: using stylish consistency with the smaller details creates a fabulous exterior that adds value. Determine the style of your home, then install a matching mailbox, doorbell, doorknocker, knobs, lights and fixtures.
Ensuring that these updates, and any other renovations or improvements to your home, are expertly done means that you can trust that the work is done properly, finished quickly and documented so you have proof of professional work. Beach's Quality Developments has many years of experience to ensure that your investment into your home, whether it's for you to live in or sell, results in quality work at a fair price, done on time, with responsive, open communication. We can't wait to bring your home back to life – get in touch today!